Contact Center Software for Telecommunications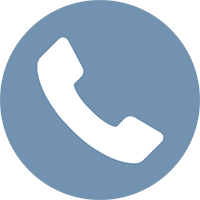 Telecom industry compared to other industries suffer from lower customer engagement scores and have a higher incidence of customer issues and concerns. What it needs is to deliver an exceptional and drastically improved level of customer experience. Because it is only with customer support system, companies can stand apart from the competition and turn customers into public advocates. Or else, customers will switch to the competitors leading to churn and reduced revenues.
Ameyo's comprehensive customer engagement suite allows you to deliver consistent customer experience across channels that too in a cost-effective and efficient manner. It enables you to fulfill the expectations of the customers, increasing their loyalty with each interaction. Our solution promises a robust IT infrastructure that allows for scalability whenever required.
3 Primary Concerns for Telecommunications
Offering Excellent Customer Support and Service – Handling customer's queries and request regarding any product.
Customer Engagement – Improving sales while engaging and prioritizing customers effectively.
Agent Productivity – Managing the efficiency and productivity of customers while incorporating multi-channel customer service platforms.
Telekom Malaysia
Explore how Telekom Malaysia became the new generation communication provider handling collection operations of leading finance and telecom companies across the globe.
Ameyo For Telecommunication Organizations

Connect Instantly
Agents can connect with just one click with their prospects, waiting time is reduced because agents do not need to manually dial a number.

Lower the Cost of Operations
Customer Contact Analytics allows businesses to understand the root causes and identifies opportunities to improve agent's efficiency and effectiveness.

Get Real Time Data
One Desktop for All Information
Get customer's/prospect's conversation history at Unified Desktop to reduce the holding time, get instant results and take intelligent decisions based on the information.
Connect With Your Customers on Best Call Center Software