Contact Center Software for E-commerce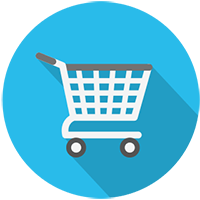 E-commerce industry is one where delivery of exceptional customer service matters the most. They need to provide superior service levels across multiple channels and can't afford to miss even a single customer call. Adapting the best practices of customer experience management to create everlasting customer experiences is something that every e-commerce company is looking to achieve.
Ameyo offers a flexible and cost-effective technology solution that supports the dynamic needs of your business and constantly innovate to meet the customer expectations and remain ahead of your competitors.It enables you to provide proactive customer service by automating your service delivery processes and day-to-day operations.
3 Primary Concerns for E-commerce Industry
Higher Ticket Handling Time – Tracking prior customer history, customer communication data, all in one place is a challenge.
Lack of Omnichannel Support – Customers need support from businesses in mobile, social, chat, messaging, forums. Agents end up asking the same question repeatedly or are unaware of the context of the call.
Low Agent Productivity – Due to non-integration of customer database with IVR, more calls get routed to agents, thus resulting in low productivity.
Flipkart
Discover how Ameyo seamlessly integrated with Flipkart's in-house order management system (OMS), CRM, and dispatch system to improve operational efficiency

Seamless Customer Experience
Provide the support that customers are seeking, make their experience effortless with Omnichannel Customer Engagement facility. Use Live Support to ensure an easy assistance to your customers.

Increase Agents' Efficiency
Make your agents more efficient with Unified Agent Desktop (UAD) and reduce average handling time for every individual ticket. Ameyo has the tools that will benefit agents to access customer purchasing history, this enables them to increase conversions.

Build Personal Touch with your Customers
Agents can give valuable input to the customers with each individual interaction by using smart technological tools of automation.
Connect With Your Customers on Helpdesk Software